2018 Watercolor Lettering Challenge
Challenge yourself this year to master watercolors and brush lettering, then put them together.
Instead of setting another resolution that we most likely won't follow through with, let's just focus on what we already love. Lettering! Oh, and of course watercolors!
Instead of focusing on just daily words and prompts, this year, you will master one giant skill set. And that will be...
watercolor brush lettering
You will learn everything from forming letters, color blending, watercolor techniques, floral illustration and more. And how will you be learning this? By practicing of course, and monthly themes packed with worksheets, prompts, videos and more.
There will be monthly themes, but no specific words to letter, that will be up to you. Instead, the theme will focus on an area of watercolor lettering you need to work on. Or watercolor techniques themselves.
For instance, March will be all about watercolor washes. How you approach that will be up to you, you can do a wash and then letter with ink on top, or you can do one giant letter and do a wash on the inside, or do a wash, add stars and call it galaxy painting. The creative part is up to you.
The point will be to focus a whole month on developing certain techniques, before moving on to the next one.
Slow and steady wins the race right?
Of course, you don't HAVE TO commit to the whole 12 months. You can also switch tools if you like, but if you're like me, and desperately want to master watercolors, this may just be something you should look into doing.
Each month there will be worksheets, videos or other guides to help you along. January already has some cool brush lettering worksheets for you. With more to come later.
So sign up below, it's totally FREE!
Your Instructor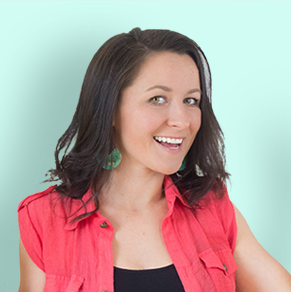 Hi, I'm Veronica, and I help beginners who are struggling with their lettering and design skills, while uplifting and motivating them to keep going and to pursue their true happiness through art.
Better known as TwoEasels in the online world, I have been sharing my journey and teaching over 10,000 students since 2015. I love creating blog posts, YouTube videos, courses and challenges to help those with a creative passion. We can never have enough pretty things, so start creating!
Class Curriculum
Class Info
Available in days
days after you enroll
Learn the basics of brush lettering first
Available in days
days after you enroll
Basic brush lettering
Available in days
days after you enroll
Frequently Asked Questions
When does the challenge start and finish?
The challenge starts at the beginning of January 2018 and ends at the end of December 2018. It's a whole year challenge broken down into 12 months/themes.
How long do I have access to the challenge?
How does lifetime access sound? After joining, you can visit this page as long as TwoEasels exists. Even after the challenge is over, since some people might want to start later.
Does it cost anything?
The challenge itself is FREE with free resources for you to have. But you may need to buy some supplies, like watercolor paints if you don't have any, a brush or two, and some watercolor paper.